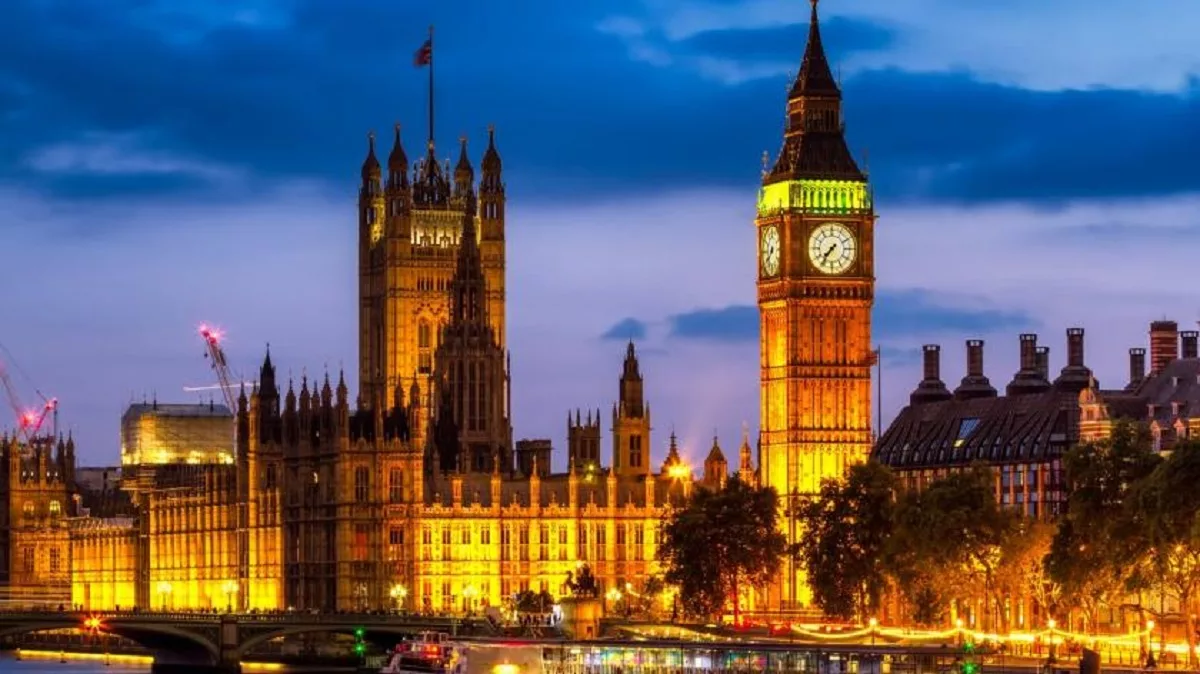 The civil servants responsible for running the House of Commons vowed to do better after their internal financial processes received a thrashing from the former head of the National Audit Office, Lord (Amyas) Morse.
The Morse review, published earlier this month, catalogued shortcomings across key areas within the House of Commons management structure ranging from strategy to commercial activity, cost control, accountability and "organisational coherence".
With a long-delayed building refurbishment looming that may cost as much as £22bn, the House of Commons needs to dig itself out of a big hole when it comes to financial discipline.
Setting aside troublesome capital projects, normal House of Commons expenditure comes to around £300m a year. The Morse report put forward 43 recommendations for improvements, including introducing modern administrative systems that could save £2.5m–£5bn a year in efficiency gains.
All of the recommendations were accepted by the Commons executive board. If successfully implemented, they could deliver efficiencies worth 5% of that budget (£15m).
Organisational Incoherence
At the heart of the organisation's unaccountability is how Commons departments have grown organically into independent entities making their own decisions and priorities.
In other parts of the public sector, "pressure on finances serves as a self-correcting measure on the creation of unnecessary functions without an organisation", noted the report. But within the Palace of Westminster, "Strong departmental independence combined with a lack of pressure on budgets has led to inefficiency and duplication."
Under this federal set-up, Commons staffing grew 51% in the past five years to reach 2,840 full-time equivalent (FTE) positions. The Morse report noted: "The House has grown by over 600 FTEs but does not understand why. Data on human resources is poor. Departments have significant independence to create new teams and functions, undertake initiatives, and take on new requirements, without notifying the centre or requiring its prior approval."
A full reset of the way the organisation works is required. His proposed overhaul will create a head of finance function, to whom finance business partners in the commercial and project management functions will report.
Management information
The dearth of adequate management information gets a chapter to itself in Morse's takedown. Poor data on unit costs, cost per use, and demand for services is endemic and the organisation struggles to measure its performance as a result.
This internal control shortcoming may be familiar to accountants working in and with other organisations and may stem from a recurring productivity blight on finance productivity: "Financial data provided to the executive leadership was of insufficient quality to make good decisions, and… was provided too long after the end of the quarter to enable timely interventions," the report noted.
"One key reason for this is the need for significant manual manipulation of data from the finance system."
Staff interviewed for the study frequently complained there was "no single version of the truth", forcing them to spend a lot of their time collating and validating data – another driver of unnecessary staff costs within the House.
Just to rub in the point, when it comes to procurement and commercial contract management – a particular weak spot both for headcount, disorganisation and cost control – Lord Morse concluded: "Parliament uses systems that are not designed to manage the commercial lifecycle, and possesses an incomplete central repository of contract information, leading to financial and legal risks. Parliament is also unable to analyse its spend information, supplier performance, and other key metrics in a strategic way to drive improvement, due to either poor quality data or time-consuming manual processes."
New Systems Needed
In his final recommendation, Lord Morse urged the House of Commons to implement new finance, HR and commercial systems. "It will be difficult to deliver most of the recommendations we make in this report due to the interdependency of good management information with organisational performance and decision-making," he noted.
In a paragraph that will warm the hearts of accounting and enterprise resource planning (ERP) salespeople across the nation, the former auditor general added, "The systems should be as 'off-the-shelf' as possible, with processes altered to maximise the benefits from the new software."
Lest the House of Commons fall into the trap of assuming that a new software application will solve all their problems, the precedents for this recommendation are not great. Five years ago, the Commons embarked on a project to renew its outmoded finance, HR and payroll systems after getting a similar report from an independent reviewer.
Slated to cut up to 85 FTEs post implementation, the project stalled as the government switched its approach from implementing big strategic replacements in favour of tactical improvements. The project focus switched to a new HR and payroll system, but this has only just reached the business case stage. Even if it had been implemented, it wouldn't have achieved the anticipated savings because it would have run alongside rather than as an integrated part of the finance system.
Zero Based Planning
Lord Morse put considerable emphasis on zero-based planning to improve accountability and reduce internal duplication. This process involves the budgeting process from scratch rather than with past spending, which tends to bake in unnecessary costs.
To give House of Commons managers some credit, they have been aware of the flaws of their systems for more than five years and they did call in an experienced public-sector auditor to help them diagnose the problem.
The Commons executive board accepted all of the recommendations for action and said it is already taking action to pilot zero-based budgeting and efficiency targets through a better understanding of cost drivers.