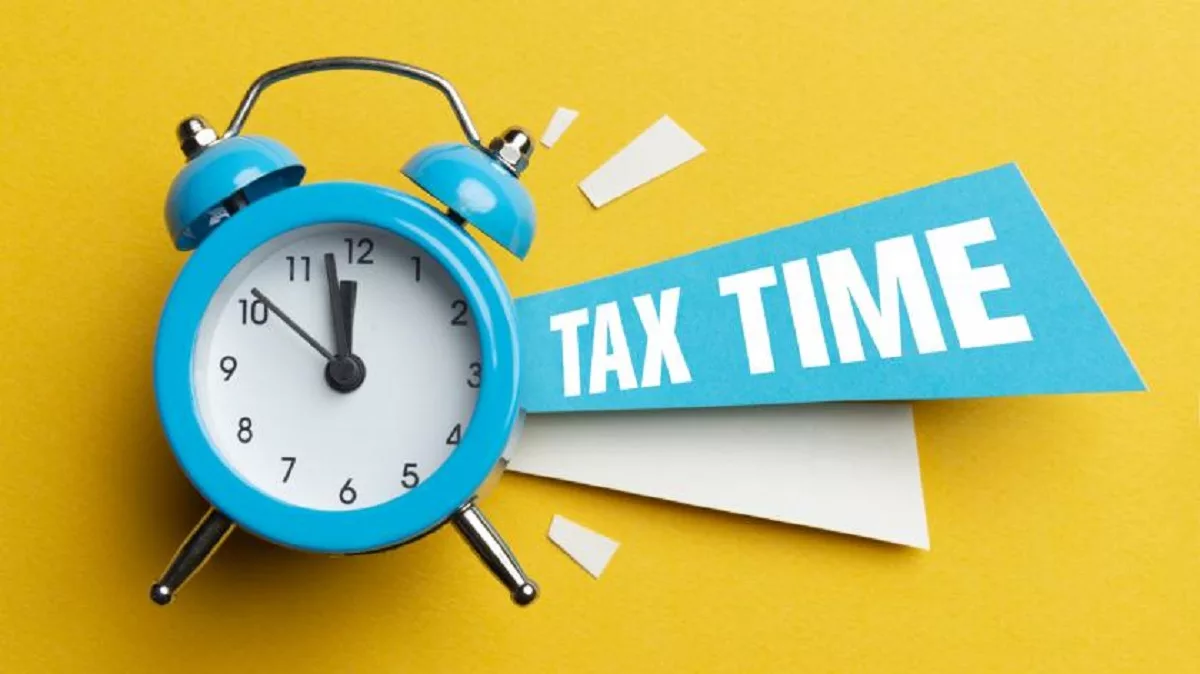 Buckle up, folks: we've almost made it through January, and what a January it's been. Lucy Cohen reflects on this self assessment season and looks forward to making the most of the days after the deadline.
I don't know what it is about January that makes it such a strange month. Regardless of the position we find ourselves in with tax returns (we went into the month with just a handful of existing clients left to do, and all because they hadn't provided their information), January still proved to be relentlessly challenging.
Perhaps it's a new year mentality: people vowing to get more organised in 2023 that translates into increased activity for our teams. Maybe this year, because of the types of clients we have that are affected by the cost of living crisis, we've noticed the transfer of financial anxiety from client to team members.
Clients more engaged
Whatever it is, we've never had a January with more emails or phone calls from existing clients. And not about tax returns, but looking for reassurance and support in the new year.
On the one hand, this has created a lot of extra work for us that, in the depths of an icy winter, can feel unwelcome. But on the other hand, I think it's good news for the longer term.
People seem more engaged with their figures than before – they want to plan and have insights into how to help their businesses thrive this year. This tells me what I've always known about small businesses, that when their backs are against the wall they're miraculously inventive, scrappy, and resilient.
Keeping on top of client communication
We've learned some important lessons this year about the nature of this era of increased communication. Mainly that it's incredibly easy to fall behind, and when you do, it's tough to get back ahead of things.
It's like the difference between tidying up your house as you go versus doing it all at the weekend. Overall it's probably the same amount of work, but the latter seems the infinitely more daunting option on a Sunday morning when you still haven't tackled your floordrobe. Has Marie Kondo written a book for accountants yet? The Life-changing Magic of an Empty Inbox, perhaps?
New client email system
This has been the first year for almost a decade that we haven't had an email ticketing system in place.
We ditched Zendesk back in August in favour of personalised emails from each team member to their clients. Our clients didn't love Zendesk; it made them feel like a sausage in a sausage factory. Our team didn't love it either; it made them feel monitored and inclined to fire off a response for the statistics rather than taking the time to delve fully into what the client might be asking between the lines.
So we made the change to standard inboxes, with the explicit instruction that our service level agreements (SLAs) had to be adhered to. We gave our team the trust they deserved and our clients the direct point of contact they said they wanted.
Managing expectations
Over the summer months and up to Christmas, this seemed to work well. Then January came along and threw a real spanner in the works. As I mentioned earlier, the number of new emails we've received in January this year has been, to coin a 2020 phrase, unprecedented.
This really tested the discipline of the team in clearing their inboxes each day, and the odd short leave absence thrown into the mix meant that we were quickly wading through inbox treacle. In what seemed like the blink of an eye, clients who had become accustomed to swift responses (far faster than our SLAs), were suddenly dissatisfied when things were answered in line with SLAs rather than ahead of them.
One email received at 10am suddenly turned into two emails when at 2 pm they were chasing with the dreaded "just checking you've received my email" email. Then by 3 pm, the phone would ring to follow up on the two emails they'd sent about the same thing in the past five business hours. We didn't manage expectations well.
I'm aware this sounds a lot like when you attend a job interview and answer the "what is your biggest weakness" question with, "I'm just too organised. I just care too much". But we really did make a rod for our own back, and we're now trying to unpick how to approach the problem.
Lessons from January
I've spoken to several other accountants who have experienced a similar demand phenomenon this year. One has used it as a fantastic opportunity to sell their value and book client meetings for fee reviews in February – brilliantly played! The other, after a family tragedy meant that they needed to sign out for a week, is jacking it all in after their clients continued to WhatsApp them despite the knowledge of their circumstances.
Maybe in February, as people ease off on the 'new year new me' admin hype, the problem will resolve itself for us, and we'll just consider ourselves forewarned of what next January will look like. Or maybe we'll need to review our SLAs and how we apply those. Whatever the outcome, we won't be rushing into any decisions right now.
One of the biggest lessons I've learned about January in practice is not to make any knee-jerk decisions when you are red-eyed, exhausted, and living off caffeine and pot noodles. No good decision will come from a sleep-deprived, malnourished accountant – trust me!
The best thing you can do after a busy January is to take some time for self-reflection. Revenge is a dish best-served cold, after all! I jest, but you do need to let the dust settle before you implement any changes.
Recuperate and assess
My advice is to take no action in February. Instead, use the time to analyse the data from the previous month. If you can, compare it to the previous year and look at the trends. Phone calls up? Emails down? Same last-minute clients?
Get it all in a spreadsheet and look at the cold hard facts, not the 'facts' we are trying to make sense of as they dance around our heads like a looney toons character who has been bomped on the head by a mallet, as we emerge from January squinting and dazed.
In March, you'll take some action. In February, you need to recuperate and assess – give yourself the gift of a little distance.
The final push
And as we push through the last day or so of January, remind yourself that this isn't forever.
Focus on the three critical things you need to get done before the deadline and only do work that helps you achieve those. You can spring clean in February and March. For now, you want to end January knowing that you did all you could do, and give yourself the best chance of success.
Finally, be kind to yourself. This is my 17th January as a firm owner, and I'm yet to have it adequately nailed. Not because I make the same mistakes over and over again (although I have repeated some at times), but because the world changes, our needs change, and what we expect of ourselves evolves over time.
If you want it to be, next year will be different because you'll make it so.