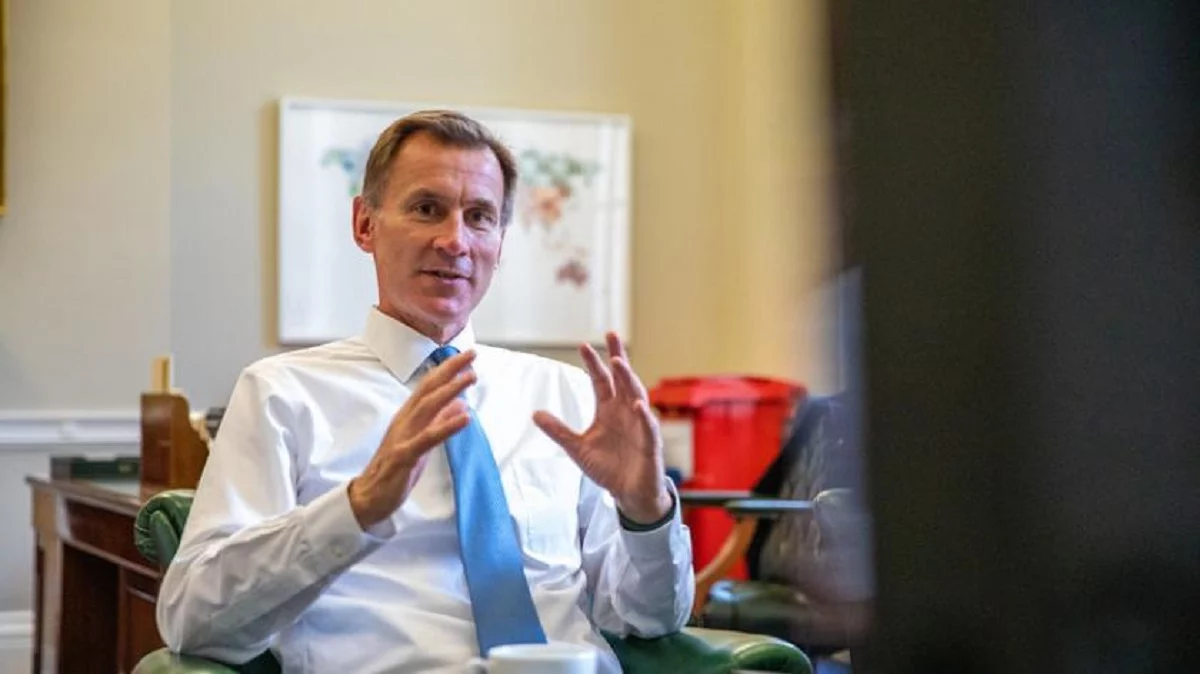 ---
The Halloween fiscal statement has been delayed until 17 November and has been upgraded to a full Autumn Statement.
Chancellor Jeremy Hunt has ripped up plans for the Medium Term Fiscal Plan that he was to deliver on Monday, and has confirmed this morning that there will be a full Autumn Statement on 17 November alongside the fiscal forecast from the Office of Budget Responsibility.
In an interview, the newly appointed Chancellor said the new date would ensure the "extremely important" economic plan "is based on the most accurate possible economic forecasts and forecasts of public finances".
Confirming the news on Twitter, the Treasury said the Autumn Statement "will contain the UK's medium term fiscal plan to put public spending on a sustainable footing, get debt falling & restore stability".
The original medium term fiscal plan was set to be announced days before the next Bank of England monetary committee meeting on 3 November, where it was expected to hike interest rates again.
The delay comes as the new prime minister Rishi Sunak starts his premiership and the markets are more surefooted following the volatile period of instability after the disastrous mini-Budget sent the pound plunging.
The Medium Term Fiscal Plan was announced by former Chancellor Kwasi Kwarteng in an effort to ensure the UK's economic stability and provide confidence in the government's commitment to fiscal discipline. It was also designed as an event to publish the OBR's forecasts, which were conspicuously missing from the former administration's September mini-Budget.
Autumn Statement
November's Autumn Statement will be the first big test for Sunak and Hunt. The Chancellor has previously said the government will have to make "eye-watering" decisions in the fiscal statement in an attempt to fill a £30bn black hole
So it's no surprise the new PM didn't want to have his premiership defined by the expected spending cuts and tax rises only days into the role.
A lot has changed since Sunak stood at the dispatch box as Chancellor and delivered his Spring Statement, but that speech in March provided some hints as to the direction of his tax policy had he continued in the role. In that statement, Sunak teased that the government will reform the generosity of tax credits on the money private firms spend on research and development and he teased more business investment.
The former Chancellor also unveiled his 'tax plan' which he said would ensure a "principled approach to cutting taxes". We'll have to wait until 17 November to see if Hunt will revive his new boss's tax plan.
Leading tax experts Rebecca Benneyworth, Paul Aplin and more will discuss the key announcements and measures announced in the Autumn Statement at AccountingWEB Live Expo on 30 November and 1 December.
---